The brainchild behind the Weekly English Workout (WEW) on WizIQ,  Mr. Fluency MC, Jason R. Levine, joined as the platform ambassador to WizIQ. The weekly English workouts brought joy to many families around the world as they practiced their English language skills. Jason R. Levine loved teaching on WizIQ so much, he decided to become an ambassador and do all he can to share his teaching experiences with other English language teachers worldwide.
Who is Fluency MC?
Fluency MC is Jason R. Levine, an English Language Teacher (ELT), trainer, rapper, song writer, and much more. Jason likes to be called Jase. Jase has a perfect background for a language teacher and trainer. He has a degree from Hunter College, City University of New York, a Master of Arts in TESOL, K-12; Departmental honors from the University of Cambridge/RSA Examination Board , a Certificate in English Language Teaching to Adults; Grade A and a Bachelor of Arts in Psychology: general and departmental honors from Vassar College. Jase has worked for the U.S. Department of State as an English Language Specialist and conducted teacher training programs through U.S. embassies worldwide. He assisted in delivering and maintaining quality English language programs overseas and promoting mutual understanding between the U.S. and other countries. I met Jase in person in one of these ELT training events.
I met Jase at my high school in 2013.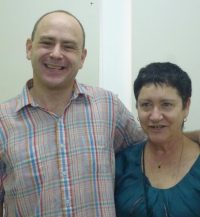 Jason Raps Introduction to Poetry by Billy Collins
My students loved Jase before they even met him because he helped them for a test on Introduction to Poetry by Billy Collins. Jase created a rap song that got the students relaxed and able to memorize and repeat the poem during the test. They all passed with flying colors, but most importantly, they learned to appreciate literature and love the poem. I would to publicly thank you, Jase for making so many people (the kids, their parents, the school, the teacher, and the principal) happy. Here's the poem rapped by the one and only Fluency MC.
Ambassador to WizIQ
Fluency MC, Jason R. Levine was the platform ambassador to WizIQ Education Online. Jason will recruit teachers, especially English language teachers, from North America and other parts of the world, to teach on WizIQ.
Those were very exciting times for students and teachers to connect with Jason other than the fact that Jason is a very caring person, great teacher, awesome rap singer, great at connect with people, a wonderful family man, and much more. I see four reasons why Jase can make a huge difference in your life whether you are a teacher, student, parent, in business, or someone who wants to better his or her life or the organization.
First, English language learning is in high demand around the world as an international language that can land you a better job, provide many work-related opportunities, a chance to see the world and communicate in English, conduct business, and study in an English speaking country.
Second, many teachers in the USA are opting for early retirement from their schools, yet looking for independent work online. Thirdly, online learning in both the private and public sector, as with the current Massive Open Online Courses (MOOCs), is becoming very popular and the mainstream. Finally, WizIQ is the best platform when it comes to education online.
About WizIQ Education Online
WizIQ.com is a leading virtual classroom platform used by universities, colleges, high schools, tutoring centers, test-prep centers, training centers and corporations. WizIQ provides easy to use tools for teachers to deliver online education in online or blended learning formats, enables teachers to stay connected with their students, share educational content, deliver live online classes and facilitate highly engaging learning experiences among students. WizIQ's virtual classroom software works on desktop computers, iPad as well as Android tablets. WizIQ can be customized for languages such as Arabic and Hebrew (right to left) and other languages like Chinese, Czech, Dutch, English, French, Polish, Persian, Portuguese, Russian, Spanish, Thai and Turkish. WizIQ has over 200,000 teachers and 2.5 million learners using the platform in more than 100 countries around the world. It's the winner of the 'Best Virtual Classroom Provider.' For more information, visit: www.wiziq.com
WizIQ Caters to Educators and Learners
I have been using WizIQ since 2007 and have never looked back. If you're passionate about instruction and learning, you will find teaching online with WizIQ compatible to your needs. WizIQ facilitates the process of teaching online or in blended learning programs. Technology can enable and provide opportunities teacher to learn and teach (see my research study on the subject). WizIQ is an enabling tool for online instruction and learning.
The teaching platform enables teachers to:
Run their courses in online or blended learning formats
Deliver live online classes via virtual classroom
Stay connected with their students anytime and anywhere
Give students easy access to rich educational content, notes and other learning resources available in different formats
Facilitate highly engaged learning experiences among students
Customize for languages such as Arabic and Hebrew (right to left) and other languages like Chinese, Czech, Dutch, English, French, Polish, Russian, Persian, Portuguese, Spanish, Thai and Turkish
Experience best-quality audio-video communication
Maintain archives of live classes with downloadable recordings
Multiple device compatible: WizIQ works on any operating system like Windows, Apple and Linux and offers a full fledged application for Android tablets and iPad.
Open integration: WizIQ Virtual Classroom can be integrated with popular Learning Management Systems and with personal websites through APIs.